Hello hackers!
Keeping up with our Kubernetes theme from last month, @jsievert will… well, in his own words because I'm lazy:
Understanding the basics of Kubernetes and deploying your first service. I will be taking people through the fundamentals of Kubernetes, deploying a multi machine cluster, and delivering a reliable service using Minecraft as an example.
So basically: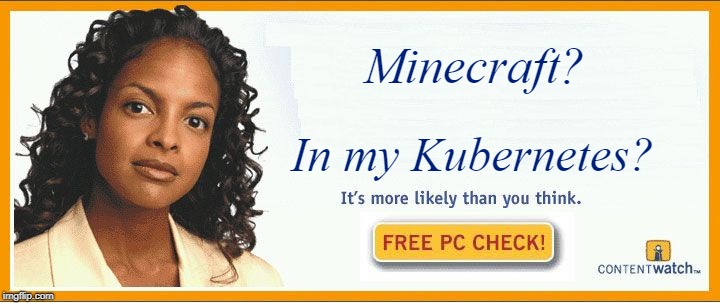 That.
— TactiFail
Where:  Wilde Roast Cafe – 65 Main St SE, Mpls.
When: Thursday November 8th, 6PM