Written by
kat
on July 23, 2016
BSides MSP / DC612 / MISC.conf invites you to:
Thursday Night (8/04) at the Tilted Kilt (The Flamingo): Come by for a round of beverages at 8pm.
Following drinks, who's ever looking for an adventure can join the group at 9:30 when we hit the High Roller
for a open bar enhanced trip around the Ferris Wheel.
See everyone in Vegas!
**If you will be joining us for the High Roller note the cost is $44 per person for 30 minutes and unlimited drinks**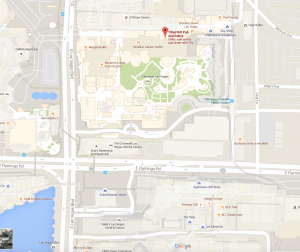 We just learned that Community Keg House has shut down!
After many frantic phone calls, I managed to secure a room at Kafé 421 in Minneapolis at the normal time of 6PM.  They were kind enough to book us last-minute at no charge, so please save your appetites and order something there.
421 14th Avenue SE, Minneapolis, MN 55414
Sorry for the confusion!
— TactiFail
Hello!
This month's meeting will again be at the Community Keg House in Minneapolis.
As this is the last meeting before the DefCon in Vegas, I will be doing a short presentation on what exactly DefCon is.  I'll cover some of the things you can expect to see, give some general survival tips, and share some cool experiences from cons past.
If you are planning on going and it is your first time, this is a great chance to ask questions and help prepare.  And if you are on the edge about going, hopefully this will convince you!  Obviously those of you who have been there before and will be returning need no convincing  🙂
See you then!
— TactiFail