Written by
kat
on September 30, 2016
DC612 brings you:
Judd Larson on Extortion as a Threat Vector in the Medical Device Industry.
"Many threat vectors have been assessed in the medical device world, but there is no available work on extortion as a threat vector. By mapping the extortion attack surface area of a given medical device, understanding the threat actors, and looking into how the exploits would happen, I made a tool to help understand the problem better. My hope is that a medical device company would use this information to roll extortion threat assessment into their existing safety evaluations." – Judd Larson
Judd on Judd:  "Medical device security and the complications surrounding it are particularly fascinating to me. l'm a recent graduate from the University of MN with a MS Medical Device Innovation and a Cybersecurity minor. The talk topic is from my capstone project."
See everyone at the always accommodating,  
Wilde Roast Cafe in NE Minneapolis!
-Kat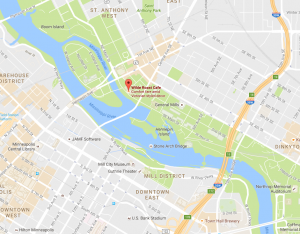 Hey all!
So, at our somewhat-regularly-scheduled meeting on September 6th we were approached by @transranea with an offer to speak about Faraday.  The only catch is, she will be leaving town before our October meeting!
So, never wanting to miss a cool talk, we decided to hold two – count 'em – two meetings this month!
The next meeting will be September 26th, at 6PM once again at the Wilde Roast in Minneapolis.  It definitely fit our needs last time, so we plan on being there for the foreseeable future – Our October meeting will still take place at the beginning of the month, and we plan to be at the Wilde Roast for that one as well.
See you all there!