Kat Traxler
Update: Unfortunately with the coming storm we have decided to cancel the April meeting. We may reschedule if it works out for our speakers (and the weather), so keep an eye on this channel for more.
---
Annnnnnd, We're Back!
DC612 is back on our regular night (Second Thursday) and at our regular location (Wilde Roast).
This month we get Blue, with POWER-RESPONSE !
Power-response is a modular, open-source PowerShell incident response framework that allows incident responders to take advantage of robust tools in a consolidated console while conducting the incident response effort. Power-Response takes advantage of PowerShell remoting and uses additional 3rd party tools for data collection and to perform automated analysis with the goal of reducing the time needed to collect and perform analysis on critical data.
Whether you're Blue Team, Red Team or just craving the gelato, This talk is for you!
Happy Hacking!
Kat
Important Update! The location has changed but the date remains the same from our last announcement (it is the first Thursday this month). Our usual spot is closed for renovations, so we will be returning to our old stomping grounds at Elsie's! We won't be in the front room near the entrance it sounds like, but rather in the back room in the dining area. Ask staff if you need directions. There is usually plenty of free parking, and the side road has curbside parking as well.
Where:  Elsie's Dining – 729 Marshall St. NE, Mpls.
Welcome Friends to the 1st Annual DC612 Game Night!
We will have two Hacker friendly games available for play.
C.I.A. (https://www.kickstarter.com/projects/mmasnick/cia-collect-it-all)
– A competitive card game based on the CIA's declassified training game: Collection Deck.
Get Loot (https://shop.hak5.org/products/get-loot)
– GET LOOT is a 3-5 player competitive hacking game where your goal is to exfiltrate (steal) loot while sabotaging your rivals with strategic crypto-locks and Hak5 themed cyber attacks!
Don't forget to bring your lock pick sets! We will have a collection of practice locks to play with through out the evening.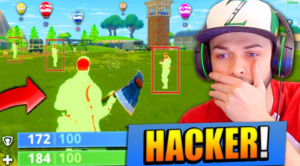 Hey Hacker Fam
Our February Meeting is rolling up to you a week early – thanks hallmark holiday 🙁
On tap this month we have a topic that we can all relate to.
This week at DC612 we're talking DOCUMENTATION! and what its really good for? Or more importantly, how do we feel about it?
(Most people) Don't like it
(Most people) Don't like to write it
(Most people) Don't like to sift through it
Then again (Most people) Really don't like when it's not there
Then again (Most people) Really don't like it when it's there and it's wrong
This Thursday, come on out for our speaker Eric.  His talk will cover a history of documentation, reflections on why we document and ways we can do it better.
Hope to see all you there!
-Kat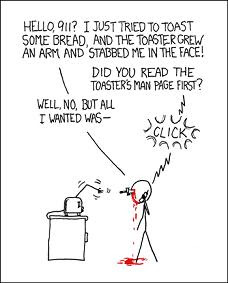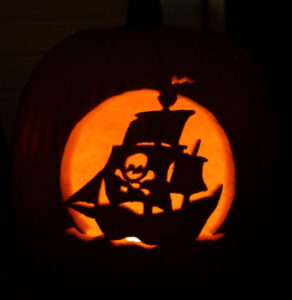 October has arrived in Minnesota!
With the chill has come pumpkin spice, golden leaves, apple cider and spooky movie marathons.
Speaking of scary, this months topic is sure to give us all the DevOps creeps.
This October we welcome Ian Coldwater, here to talk about Kubernetes Security. She will ghoulishly guide us through practical advice on securing your Kubernetes clusters, from an attacker's perspective.
Where: Wilde Roast Cafe – 65 Main St SE, Mpls.
When: Thursday October 11th – 6pm (ish)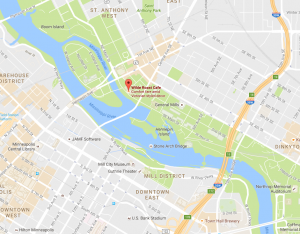 The DC612 regular 2nd Thursday meeting is ON but with a slight venue change this month.
In August we will be gathering in Vegas at the Pinball Hall of Fame from 6-8pm.  If you're in town, come for some Starwars peew pew pewwww, Video games and general socializing.
Details!
Where:
Pinball Hall of Fame
1610 E. Tropicana Ave.
http://www.pinballhall.org/
When: 
Thursday, August 9th from 6pm-8pm – ish
How: 
Location is not walkable however it is a ~$7 Car ride from the Strip. 
Carpooling ride shares is encouraged!
What to Bring: 
Advisable to bring cash, ideally quarters!
Hope to see lots of you there for a great kick off to Hacker Weekend in the Desert!