Hello hackers!
We are happy to announce a SECOND meeting this March – that's two for the price of none!
Josh More, frequent speaker and resident intern wrangler will be wrangling interns this month. He has invited them to meet with DC612 folk and learn what it is like to work in security. It will be a pretty relaxed session, general Q&A sort of thing, open mic. Feel free to join us and discuss the day-to-day of working in the security field, whether you are on the blue team, the red team, the orange team, Team Edward, Ravenclaw, Next Generation, or even emacs.
See you all there!
— TactiFail
Where:  Wilde Roast Cafe – 65 Main St SE, Mpls.
When: Tuesday, March 26th, 6PM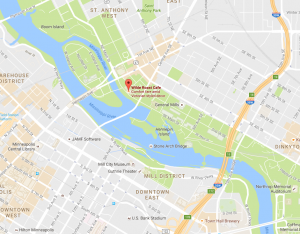 Written by
kat
on March 3, 2019
Important Update! The location has changed but the date remains the same from our last announcement (it is the first Thursday this month). Our usual spot is closed for renovations, so we will be returning to our old stomping grounds at Elsie's! We won't be in the front room near the entrance it sounds like, but rather in the back room in the dining area. Ask staff if you need directions. There is usually plenty of free parking, and the side road has curbside parking as well.
Where:  Elsie's Dining – 729 Marshall St. NE, Mpls.
Welcome Friends to the 1st Annual DC612 Game Night!
We will have two Hacker friendly games available for play.
C.I.A. (https://www.kickstarter.com/projects/mmasnick/cia-collect-it-all)
– A competitive card game based on the CIA's declassified training game: Collection Deck.
Get Loot (https://shop.hak5.org/products/get-loot)
– GET LOOT is a 3-5 player competitive hacking game where your goal is to exfiltrate (steal) loot while sabotaging your rivals with strategic crypto-locks and Hak5 themed cyber attacks!
Don't forget to bring your lock pick sets! We will have a collection of practice locks to play with through out the evening.