Written by
kat
on July 13, 2018
The DC612 regular 2nd Thursday meeting is ON but with a slight venue change this month.
In August we will be gathering in Vegas at the Pinball Hall of Fame from 6-8pm.  If you're in town, come for some Starwars peew pew pewwww, Video games and general socializing.
Details!
Where:
Pinball Hall of Fame
1610 E. Tropicana Ave.
http://www.pinballhall.org/
When: 
Thursday, August 9th from 6pm-8pm – ish
How: 
Location is not walkable however it is a ~$7 Car ride from the Strip. 
Carpooling ride shares is encouraged!
What to Bring: 
Advisable to bring cash, ideally quarters!
Hope to see lots of you there for a great kick off to Hacker Weekend in the Desert!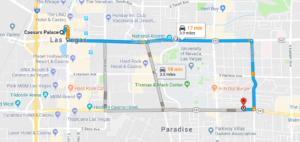 Hello hackers!
This month, being the last month before HACKER SUMMER CAMP 2018 AKA DEFCON, we will be having a chill social hour / planning session for Con proper.  Bring gadgets, bring gizmos, bring lockpicks, bring whatever gets your hack-juices flowing.  We want to plan a DC612 meetup so come prepared with suggestions (I think we discussed this last time but I don't remember whether we came to a final conclusion).
Even if you aren't attending DefCon this year, you are welcome and encouraged to hang out with us!
— TactiFail
Where:  Wilde Roast Cafe – 65 Main St SE, Mpls.
When: Thursday July 12th, 6PM