Written by
kat
on January 6, 2017
Greetings Frozen Hackers, Makers and Tinkerers alike.
The weather is again threatening to numb our fingers and undermine our resolve.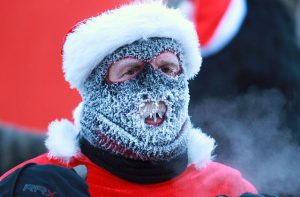 Right on cue, comes the SANS Holiday Hack Challenge to warm our hearts if not our car.
Join DC612 (you!), Kat Traxler (gal on keys)  and Suzie Juul, (actress of stage and screen) as we walk though this years
Holiday Hack Challenge.
You will experience the newly unveiled 16-bit world of the game and solutions to some of the stickiest challenges.
All accompanied by a dramatic reading of the Holiday Hack saga of Jessica and Josh and their quest to find Santa.
See you all at Wilde Roast!