Written by
kat
on June 8, 2020
DC612 June Meeting – Live From the Interwebs
UPDATE: The June DC612 Meeting URL is: https://cafe.cyberia.club/random-meeting-name-DC612
Feel free to lurk until the meeting officially starts at 6:12pm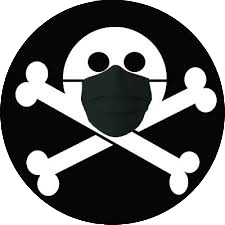 This is another virtual-only meeting. We will again be using Jitsi, courtesy of our friends at Cyberia. Please forgive any technical issues as we continue to figure out this new platform.
This Month, Starless will be speaking on a subject of growing relevance.
"Mask Hacks, or How to Be A Good Neighbor in A Pandemic"
"Everything you're supposed to buy is sold out at Target. How can you use household materials to make your mask the best possible, given the circumstances? Damned if I know. But! Here are some guesses. I'm not qualified to give this talk, but I'm too mad about people not solving these problems any better to do nothing. Join me at my work desk for materials ideas, mask fitting opinions, a nose wire bending demo and maybe even a filter construction demo, if you ask nice."
This Month we'll talk Masks, Institutional Racism and provide resources to help us all become better Anti-Racists.
The meeting URL will be shared an hour before the meeting is set to start on Thursday. See you all there!
-Kat